Sarah Titus – VIP Products
Sarah Titus – VIP Products
$97.00
$97.00
Sarah Titus – VIP Products
Course available
DOWNLOADABLE IMMEDIATELY!
Description
GET DOWNLOAD IMMEDIATELY!


THE COURSE CONTENT BELOW:

Sarah Titus – VIP Products
Do you want to be a part of a secret, underground Facebook group where you can snag products being sold to the public, but to YOU, they are absolutely free?!?!
Me too! lol.
–> Maybe you're a mom who wants to get free QUALITY stuff you can't get free anywhere else.
–> Maybe you're a Shopify store owner or a Teachable teacher and you wanna get your products into the hands of people, gaining exposure, traffic, and reviews.
You're in the right place!
I get SOOOOOO irritated with all these Facebook groups EVERYWHERE saying, "NO promoting".
It's really hurts everybody because if we can't see what others are working on, often times when they are starting up, they give free stuff and we miss out on all those goodies!!!
We need a place to go where we can actually help people and support each other!
Where we can share our own stuff.
Where we can get free stuff from others.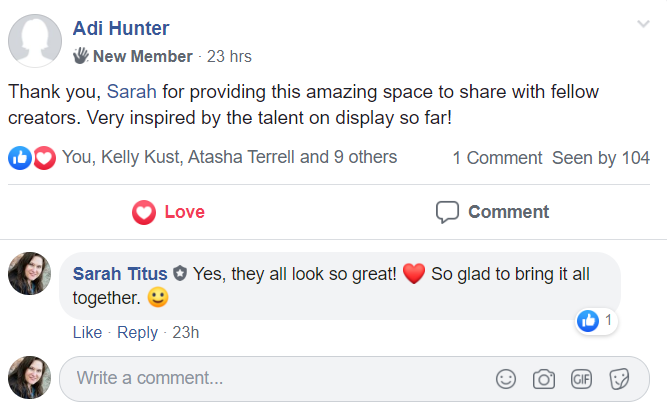 So here's the deets…
When you enroll, you get access to the EXCLUSIVE Facebook group where you get to share your paid products with others by giving them free access/free discount codes. You build your email list super fast.
You also get access to tons of cool stuff and introduced to all kinds of new (and AWESOME) ladies like YOU, as well as products that are sold everywhere else, but here, in this private Facebook group, they are 100% FREE!
You'll get inspired by seeing what everyone else is creating.
Everyone gets an engaged community to hang out, make friends, and chat with like-minded people.
I get the joy of helping my audience, helping my friends with Shopify stores, and bringing everyone together. <3
Literally everyone wins!
But don't wait. I promise you that the price of this awesome opportunity will only go UP over time, because more and more people will join and it will become more valuable. YOU get the rare opportunity to join NOW and get in at a fraction of the price.